Sunset Cruise
Once outside of the harbour we will cruise along the foreshore of Campbell River, offering a unique way to view our City. Leaving the shores of Campbell River we will view the historic Cape Mudge Lighthouse and make our way across to a remote island, home to a large seabird colony on BC's west coast. Watch the sun set behind the mountains, unwind and relax!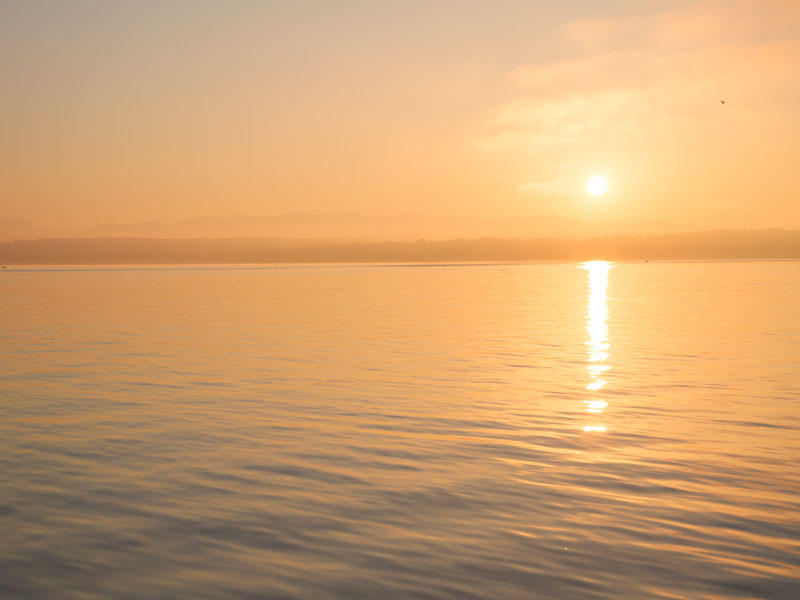 Relax and Rejuvenate
Private Sunset Cruises are ideal for Weddings, Anniversaries, or as a Gift for that Special Someone – Gift Certificates Available!
Relax and Rejuvenate with the setting sun with a leisurely cruise around the Campbell River area. View abundant wildlife, discover our rich maritime and First Nations history and get up close and personal with passing cruise ships. 
Your private Sunset Cruise will depart from the Discovery Harbor Marina, Main Walkway, Campbell River, Vancouver Island, BC Canada.
Time of departure varies with the season, please confirm the time when booking. (Sunset cruise is weather dependent)
Charter Rate for up to 8 people please inquire …*per person rate not available*